We are now testing for COVID - 19 at selected collection centres given below, with prior appointment only.
SRL Dr. Avinash Phadke Labs Centres List
SRL Dr. Avinash Phadke Labs Centres List
SHIVAJI PARK
Shop No 2, Rizvi Niketan Society,
Gopitank road, Shivaji Park, Mumbai - 400016
Landmark: Behind City Light Cinema,
Near Manmohan Car Accessories
Timings: Mon to Sat – 8 am to 7 pm.
Sunday - 8 am to 4 pm
WADALA (EAST)
Dosti Neptune Building, Shop No. 6,
Near Union bank, S.M.Road,
Wadala East, Mumbai - 400037.
Timings: Mon to Sat – 10 am to 3 pm.
Sunday closed
BANDRA (EAST)
Gurunanak Hospital,
Opp hall mark,
Bandra East, Mumbai - 400051
Timings: Mon to Sat – 10 am to 1 pm
3 pm to 5 pm.
Sunday closed
ANDHERI (WEST)
R.N.A Arcade, Shop No. 55, 04thCross Lane,
Opp Oriental Bank, Lokhandwala Complex,
Andheri West, Mumbai - 400053.
Timings: Mon to Sat – 9.30 am to 7 pm.
Sunday - 9 am to 2 pm
MAHALAKSHMI
Shop No. 1/A, Ground Floor,
Sagar Villa Building,
38 Bhulabai Desai Road, Mumbai - 400026.
Timings: Mon to Sat – 8 am to 5 pm.
Sunday closed
VASHI
Vinamra Swaraj hospital, Plot 108-109,
Vashi Koparkhairane road, Opp. Shiv Sena Shaka,
Sector 11, Juhu Village,Vashi, Navi Mumbai - 400703.
Timings: Mon to Sat – 10 am to 1 pm.
Sunday closed
CHEMBUR
Shop No.1, Prabhat Building,
Near Society Super Market, D.K.Sandhu Marg,
Chembur Naka, Mumbai - 400071.
Timings: Mon to Sat – 8 am to 5 pm.
Sunday closed
THANE (WEST)
Dr Gupte Pathology laboratory, Naik Wadi
Opp. Bhanushali Hospital,
Shivaji Path, Thane W - 400601
Landmark: close to Thane Rly Stn
Timings: Mon to Sat - 11.30 am to 1.30 pm
2.30 pm to 4.30 pm.
Sunday closed
The Process to be followed to Book a COVID-19 test
STEP 1: Register by filling this TRF form completely https://phadkelabs.typeform.com/to/okKQlr OR Download the TRF, print it and fill the form competely rebrand.ly/SRLPHADKETRF
STEP 2: You will receive a call from our representative to confirm your booking.
STEP 3: For home visit the cost of the test is Rs. 800 and cost of the test at the collection centre is Rs. 600. Our representative will guide you through the payment process.
STEP 4: If you have filled the hardcopy of the form. Please carry the duly filled TRF form and aadhar card to the centre at the time of collection.
Please follow the instructions of our staff for sample collection. A swab will be collected for testing.
As per the directive from MCGM, no prescription required. If results are negative, online reports will be mailed to the patient directly on registered email id. However, in case of positive result, reports will ONLY be shared with MCGM and MCGM will inform the patients.
What is Coronavirus? How is it different from SARS and MERS?
Coronavirus is a family of viruses that can cause everything from the common cold to severe illnesses like SARS (Severe Acute Respiratory Syndrome) or MERS (Middle East Respiratory Syndrome). The new or Novel Coronavirus which is currently present is a NEW strain to which we have not been identified in humans.
What is COVID-19?
COVID-19 is an infectious disease caused by the most recently discovered coronavirus. This new virus and disease were unknown before the outbreak began in Wuhan, China, in December 2019.
Symptoms of COVID-19?
Typical symptoms include fever, cough, and shortness of breath, and sometimes a runny nose or a sore throat. In some cases, this can progress to serious illness, including pneumonia and severe breathing problems.
How does it spread?
The disease can spread from person to person through small droplets from the nose or mouth which are spread when a person with COVID-19 coughs or exhales.
These droplets land on objects and surfaces around the person. Other people then catch COVID-19 by touching these objects or surfaces, then touching their eyes, nose, or mouth.
People can also catch COVID-19 if they breathe in droplets from a person with COVID-19 who coughs out or exhales droplets. This is why it is important to stay more than 1 meter (3 feet) away from a person who is sick.
Myth Busters against Covid-19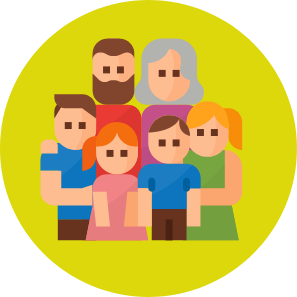 People across all ages can be infected by the Corona Virus. Older people & those with pre-existing medical conditions appear to be more vulnerable to infection.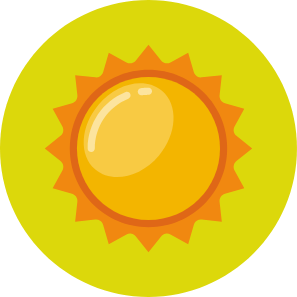 Virus cannot be transmitted in areas with hot and humid climates.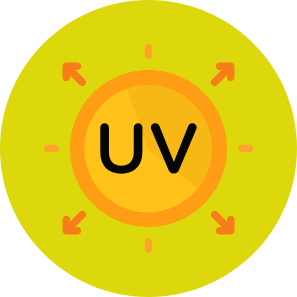 Ultraviolet light should not be used for sterilization and can cause skin irritation.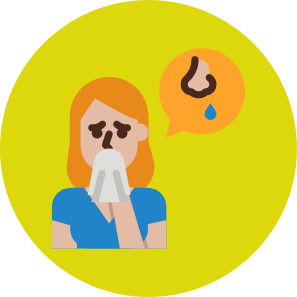 There's No evidence that regularly rinsing the nose with saline has protected people from infection with the Coronavirus.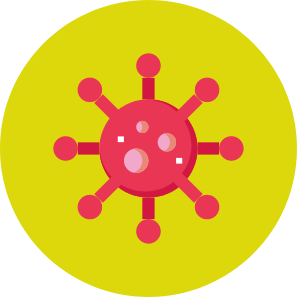 Cold weather and snow cannot kill the Coronavirus.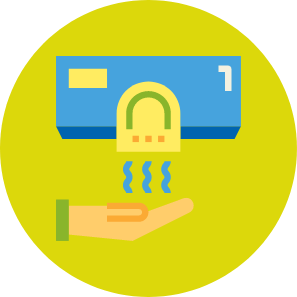 Hand dryers are not effective in killing the Corona Virus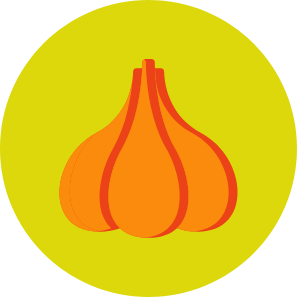 Garlic is healthy but there's no evidence that eating garlic has protected people from the Corona Virus.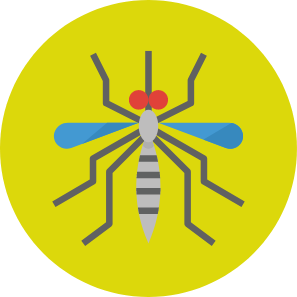 The Virus cannot be transmitted through mosquito bites.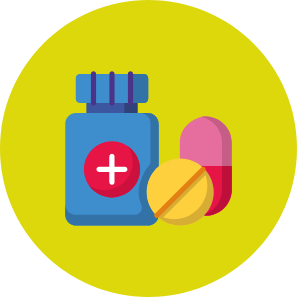 Antibiotics do not work against viruses, antibiotics only work against bacteria.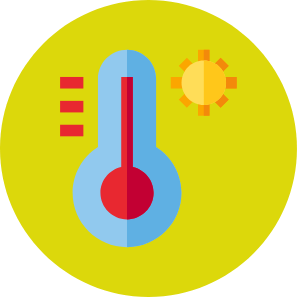 Thermal scanners can detect if people have a fever but cannot detect whether or not someone has the Coronavirus.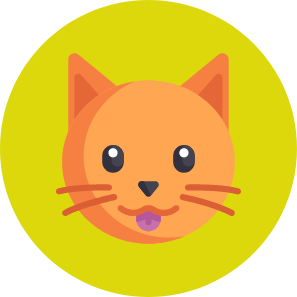 There's no evidence that companion animals/pets such as dogs or cats can transmit the Coronavirus.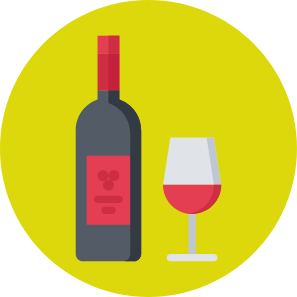 Spraying alcohol or chlorine all over your body will not kill viruses if it already entered your body.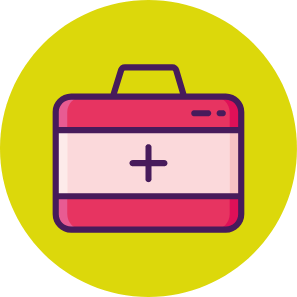 Till date, there is no specific medicine recommended to prevent or treat the Coronavirus.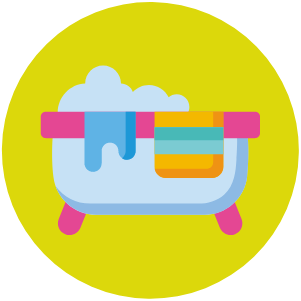 Taking a hot bath does not prevent the Coronavirus.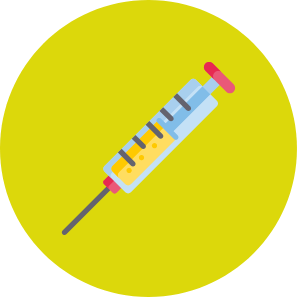 Vaccines against pneumonia & flu like pneumococcal vaccine and Haemophilusinfluenzae type b (Hib), do not provide protection against the virus.
Who all can get tested for COVID -19?
| SYMPTOMATIC (FEVER, COUGH, DIFFICULTY IN BREATHING) | ASYMPTOMATIC (NO SYMPTOMS) | ADMITTED POSITIVE PATIENTS |
| --- | --- | --- |
| Individual with international travel in last 14 days | Pregnant Women in containment areas in labour or likely to deliver in 5 days | Mild\Very Mild\Pre-symptomatic patients - need not be tested if no symptoms seen on 7th, 8th, 9th days consecutively |
| Contacts of laboratory confirmed cases | Elective Surgery (Surgery can be postponed for 48 hours) if strong suspicion | Moderate symptoms - Testing not required if patient recovers clinically |
| Healthcare workers / frontline workers involved in containment and mitigation of Covid-19 | For Hemodialysis - not as a routine. Only if there is a strong suspicion of COVID-19 in the patient. Such patients (suspected and positive) should be referred to dialysis facility for COVID-19 | Critical and Immunocompromised Patients: Testing is required once before discharge when no symptoms for 3 consecutive days (To follow govt of Maha guidelines: Policy regarding discharge of COVID-19 patients Dt 09.05.2020) |
| Hospitalised patients with Severe acute respiratory illness (fever, cough +\- Shortness of breath) | Quarantined Citizens (Asymptomatic, High Risk, and Direct Contacts) - to be tested between day 5 and 14 days of contact | |
| Patients identified in SARI Clinics \ Fever clinics or OPDs in registered pvt or govt hospitals | | |
| ILI within hotspots/ containment zones | | |
| ILI among returnees and migrants in within 7 days of illness | | |