Why are lab tests required?
Lab tests are required for various purposes. They are essential for ensuring that the patient has the correct diagnosis. They also help in determining the effectiveness of treatment. They are also used to check the patient's response to the treatment. This is done through periodic lab tests. Lab tests are conducted on liquid biopsies, stool tests, blood tests, microbiome tests, and urine tests.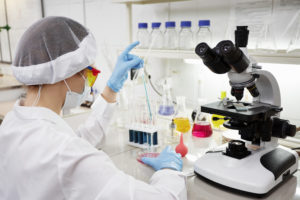 How to choose a good lab?
Given the fact that more and more people are suffering from chronic diseases and are opting to get themselves tested for the same, it's not surprising that the demand for lab tests has grown manifold. But while getting a lab test done is a good way of knowing about your health, it's important that you go for a lab that is accredited by the NABL.

The NABL (National Accreditation Board for Testing and Calibration Laboratories) is a government-authorized body that accredits labs based on their compliance to set standards and norms. A list of NABL approved labs ( click here ). Also, be sure the lab you choose is using the most updated technology. It is important to know what kind of tests are conducted by the lab and how they are conducted.
What are the various kinds of tests?
If you are unaware of the various kinds of tests that are available to you in Mumbai, India, then you are not alone. There are many people who don't know the different kinds of tests and what is available to them. One of the most common lab tests, for example, is the blood test. A blood test can tell you all kinds of information about yourself.

You might be thinking that you are healthy, but if you have never gotten a blood test, then you can only guess about your health. A blood test can tell you about your cholesterol, your blood counts, and your blood sugar. There are other kinds of lab tests too that can help you. For example, all the tests that are done on a pregnant woman can tell a lot about her baby. There are also tests that can tell you about your skin or the vitamin D in your body.

You should be aware of what kinds of tests are available and how you can get them done in Mumbai, India. You should also be aware of what the results can mean for you and how they can affect your life. There is a wide variety to choose from, including genetic tests, blood tests, cholesterol tests, blood pressure tests, fertility tests, drug tests, drug screening tests, and allergy tests.
What are screening tests and diagnostic tests?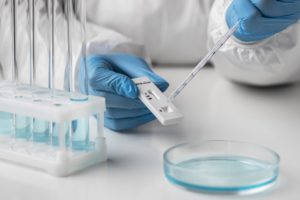 There are a number of different kinds of tests available to you and your family. They can be broken down into two categories: screening tests and diagnostic tests. Screening tests are often the first that you will be recommended to take. These tests are meant to determine whether you might have a particular disease or condition or whether you're at risk for having it. The tests do not actually diagnose the disease or condition, however.

Diagnostic tests serve a different purpose. These tests are used to diagnose a condition, disease, or medical condition. Diagnostic tests are usually ordered by a physician, and they are often more complex and time-consuming than screening tests.
What is NABL accreditation and why is it necessary?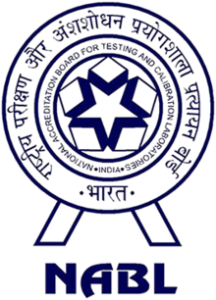 The National Accreditation Board for Testing and Calibration Laboratories or NABL for short is an autonomous body that regulates every aspect of the lab testing industry in India. It is an autonomous, self-regulatory, non-profit society.
It was set up in the year 2002 under the Laboratory Quality Control Council Act, 1999 by the Ministry of Science and Technology, Government of India. NABL accreditation is not mandatory but recommended by top medical experts. In fact, it is one of the most trusted accreditation bodies in India. It maintains a stringent quality control policy and conducts annual audits to ensure that the labs it certifies are continuing to meet the mark.
The success of India's medical tourism industry is largely due to the NABL accreditation program which provides the international community with a sense of confidence in the medical and pathology testing facilities in India. The labs that are certified by the NABL are required to follow stringent and specific guidelines that are based on ISO/IEC 17025.
The ISO/IEC 17025 standard is an internationally recognized quality management system for medical laboratories. NABL accreditation is the only quality assurance recognized by the World Health Organization (WHO) and is a basic requirement for laboratories that provide testing for the diagnosis of infectious diseases and other conditions for travelers.
How is NABL accreditation being enforced?
A lab that is NABL accredited, must have a NABL accreditation certificate. NABL accreditation is a process of testing, monitoring, inspection, and evaluation of laboratories. NABL accreditation is a process that ensures laboratories and their staff are following the best practices and have the right skills to perform the analysis.
NABL accreditation is a recognition of performance and is not an endorsement of the products or services of a laboratory. It also means that, the same lab which was doing your blood test, would be doing the blood test for your relatives or your neighbors. It is a very important step in improving the quality of service providers and their output. The accreditation process is not a one-time thing and is also not limited to a certain number of years. The labs are required to renew their accreditation every year to ensure that the quality is maintained.
Look for NABL accredited labs before getting any tests done, this will help you avoid getting bogus results and also save you money.
Here are the top 5 things that you need to know when you get a lab test done in Mumbai, India.
1. NABL accreditation: Make sure the lab is NABL accredited.
2. Don't ask for unnecessary tests: Don't ask for unnecessary tests that you don't really need.
3. Know your requirements: Know the exact test that you need or discuss with the pathologist about the best option for you
4. Check the sample: Do check the sample before you get the test done.
5. Know the charges: Know the charges before you get the test done.
6.Choose a lab where the authorized signatory is an MD in Pathology, Biochemistry, or equivalent.
We hope you are able to find the information you need on this blog. If you have any further questions, please feel free to reach out to us anytime at care@phadkelabs.com. Thank you for reading, we are always excited when one of our posts is able to provide useful information on a topic like this!
---